ImaginOrient Europe knowhow range from:
Application HW & SW development (CE, Industrial, Automotive);
Display module, Panel development and production processes;
Fab lines audits;
Qualification and Defect Analysis;
Key added value and competitive advantage is our ability to train people and help you speed-up design phases, identify, solve production issues to tune and correct production equipment and processes.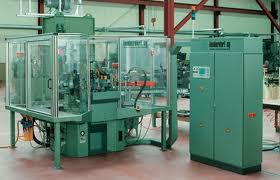 If you feel your need our training services, please contact us directly !
Training Phases
– At Research & Development
The display one of the most visible product part to your customer. It is therefore of very high importance to:
Survey and select the right technologies for display, touch;
Survey and select the right display specification (size, resolution, brightness, interface, etc.);
You may find also interesting to speedup your development phase by having one of us in your team.
– At Production Start-up
Once is production phase, display and touch components are very sensitive and complex to handle, therefore it is key to train operators:
At production line setup, for indicating the right behavior and selecting the right tools;
At regular intervals during production, for awareness and training of new operators;
Whenever you see a degradation of production yield, which could be caused by inadequate handling on production line;
You may also be interesting in line audits, production phase out process, long term storage and handling of EOL components.
– During Production
During your product lifetime, you may be faced with and unexpected increase of rejects, either within your premises at various steps of production line, or when product is already sold and at the customer's (Field Returns). Impact on customer can be catastrophic…
Understanding the root cause of these rejects is of key importance, and is done through a Failure Analysis process:
Test and microscope failure evaluation within our labs;
Production processes evaluation (Warehouse, production lines, etc.);
Recommendation of corrective actions;